February 2018

| | | | | | | |
| --- | --- | --- | --- | --- | --- | --- |
| S | M | T | W | T | F | S |
| | | | | 1 | 2 | 3 |
| 4 | 5 | 6 | 7 | 8 | 9 | 10 |
| 11 | 12 | 13 | 14 | 15 | 16 | 17 |
| 18 | 19 | 20 | 21 | 22 | 23 | 24 |
| 25 | 26 | 27 | 28 | | | |

March 2018

| | | | | | | |
| --- | --- | --- | --- | --- | --- | --- |
| S | M | T | W | T | F | S |
| | | | | 1 | 2 | 3 |
| 4 | 5 | 6 | 7 | 8 | 9 | 10 |
| 11 | 12 | 13 | 14 | 15 | 16 | 17 |
| 18 | 19 | 20 | 21 | 22 | 23 | 24 |
| 25 | 26 | 27 | 28 | 29 | 30 | 31 |
To view the monthly calendar click on the month titles. Use the arrows at the top of the monthly calendar pages to navigate to other months of the year. See the listing below for upcoming events in the next 30 days
Upcoming Events

Saturday, February 24, 2018
6:45 AM - 8:00 AM
We Care AA

9:00 AM - 10:00 AM
Body&Soul

10:15 AM - 11:15 AM
Body&Soul

12:15 PM - 1:00 PM
We Care AA

1:00 PM - 3:15 PM
We Care AA

6:30 PM - 8:30 PM
NA Meeting

Sunday, February 25, 2018
6:45 AM - 8:00 AM
We Care AA

8:00 AM - 9:00 AM
Traditional Worship

9:15 AM - 10:15 AM
Education Hour


Children Sunday School, Youth Education and Adult Bible Study

10:30 AM - 12:00 PM
Band-Led Worship

5:00 PM - 6:00 PM
We Care AA

Monday, February 26, 2018
6:45 AM - 8:00 AM
We Care AA

11:00 AM - 12:00 PM
OA Meeting

3:00 PM - 4:45 PM
MCS Volleyball

5:30 PM - 9:00 PM
Scouting Night


Scouts and Scout STEM

7:00 PM - 9:00 PM
Board of Directors

Tuesday, February 27, 2018
6:45 AM - 8:00 AM
We Care AA

9:30 AM - 11:30 AM
Women's Bible Study

3:00 PM - 4:45 PM
MCS Volleyball

5:30 PM - 6:30 PM
Body&Soul

7:00 PM - 9:00 PM
Basketball

7:00 PM - 9:00 PM
Women In Mission

8:00 PM - 9:00 PM
NA Meeting

Wednesday, February 28, 2018
6:45 AM - 8:00 AM
We Care AA

6:00 PM - 9:00 PM
Basketball

7:00 PM - 8:00 PM
Lent Service

7:00 PM - 8:00 PM
Men's Bible Study

8:00 PM - 9:00 PM
We Care AA

Thursday, March 1, 2018
6:45 AM - 8:00 AM
We Care AA

5:30 PM - 6:30 PM
Body&Soul

7:00 PM - 9:00 PM
Basketball

7:00 PM - 9:00 PM
Worship Team Rehearsal

8:00 PM - 9:00 PM
We Care AA

Friday, March 2, 2018
6:45 AM - 8:00 AM
We Care AA

7:00 PM - 9:00 PM
We Care AA

Saturday, March 3, 2018
6:45 AM - 8:00 AM
We Care AA

8:00 AM - 5:00 PM
Milpitas Cares


Respite event on 3/10

9:00 AM - 10:00 AM
Body&Soul

10:15 AM - 11:15 AM
Body&Soul

12:15 PM - 1:00 PM
We Care AA

1:00 PM - 3:15 PM
We Care AA

6:30 PM - 8:30 PM
NA Meeting

Sunday, March 4, 2018
6:45 AM - 8:00 AM
We Care AA

8:00 AM - 9:00 AM
Traditional Worship

8:00 AM - 5:00 PM
Milpitas Cares


Respite event on 3/10

9:15 AM - 10:15 AM
Education Hour


Children Sunday School, Youth Education and Adult Bible Study

10:30 AM - 12:00 PM
Band-Led Worship

5:00 PM - 6:00 PM
We Care AA

5:30 PM - 7:30 PM
Kids Connect

5:30 PM - 7:30 PM
Pulse: JH&HS Youth Group

Monday, March 5, 2018
6:45 AM - 8:00 AM
We Care AA

8:00 AM - 5:00 PM
Milpitas Cares


Respite event on 3/10

11:00 AM - 12:00 PM
OA Meeting

5:30 PM - 9:00 PM
Scouting Night


Scouts and Scout STEM

Tuesday, March 6, 2018
6:45 AM - 8:00 AM
We Care AA

8:00 AM - 5:00 PM
Milpitas Cares


Respite event on 3/10

9:30 AM - 11:30 AM
Women's Bible Study

5:30 PM - 6:30 PM
Body&Soul

7:00 PM - 9:00 PM
Basketball

8:00 PM - 9:00 PM
NA Meeting

Wednesday, March 7, 2018
6:45 AM - 8:00 AM
We Care AA

8:00 AM - 5:00 PM
Milpitas Cares


Respite event on 3/10

1:15 PM - 3:00 PM
Eldercare

6:00 PM - 9:00 PM
Basketball

7:00 PM - 8:00 PM
Lent Service

7:00 PM - 8:00 PM
Men's Bible Study

8:00 PM - 9:00 PM
We Care AA

Thursday, March 8, 2018
6:45 AM - 8:00 AM
We Care AA

8:00 AM - 5:00 PM
Milpitas Cares


Respite event on 3/10

5:30 PM - 6:30 PM
Body&Soul

7:00 PM - 9:00 PM
Basketball

7:00 PM - 9:00 PM
Worship Team Rehearsal

8:00 PM - 9:00 PM
We Care AA

Friday, March 9, 2018
6:45 AM - 8:00 AM
We Care AA

8:00 AM - 5:00 PM
Milpitas Cares


Respite event on 3/10

Starts at 8:00 AM
Confirmation Retreat

7:00 PM - 9:00 PM
We Care AA

Saturday, March 10, 2018
12:00 PM - 5:00 PM
Confirmation Retreat

6:45 AM - 8:00 AM
We Care AA

8:00 AM - 5:00 PM
Milpitas Cares


Respite event on 3/10

9:00 AM - 10:00 AM
Body&Soul

10:15 AM - 11:15 AM
Body&Soul

12:15 PM - 1:00 PM
We Care AA

1:00 PM - 3:15 PM
We Care AA

1:00 PM - 4:30 PM
Respite Event

6:30 PM - 8:30 PM
NA Meeting

Sunday, March 11, 2018
6:45 AM - 8:00 AM
We Care AA

8:00 AM - 9:00 AM
Traditional Worship

8:00 AM - 5:00 PM
Milpitas Cares


Respite event on 3/10

9:15 AM - 10:15 AM
Education Hour


Children Sunday School, Youth Education and Adult Bible Study

10:30 AM - 12:00 PM
Band-Led Worship

5:00 PM - 6:00 PM
We Care AA

Monday, March 12, 2018
6:45 AM - 8:00 AM
We Care AA

11:00 AM - 12:00 PM
OA Meeting

5:30 PM - 9:00 PM
Scouting Night


Scouts and Scout STEM

Tuesday, March 13, 2018
6:45 AM - 8:00 AM
We Care AA

9:30 AM - 11:30 AM
Women's Bible Study

5:30 PM - 6:30 PM
Body&Soul

7:00 PM - 8:30 PM
Troop 92 Adult Leader Meeting

7:00 PM - 9:00 PM
Basketball

8:00 PM - 9:00 PM
NA Meeting

Wednesday, March 14, 2018
6:45 AM - 8:00 AM
We Care AA

6:00 PM - 9:00 PM
Basketball

7:00 PM - 8:00 PM
Lent Service

7:00 PM - 8:00 PM
Men's Bible Study

8:00 PM - 9:00 PM
We Care AA

Thursday, March 15, 2018
6:45 AM - 8:00 AM
We Care AA

5:30 PM - 6:30 PM
Body&Soul

7:00 PM - 9:00 PM
Basketball

7:00 PM - 9:00 PM
Worship Team Rehearsal

8:00 PM - 9:00 PM
We Care AA

Friday, March 16, 2018
6:45 AM - 8:00 AM
We Care AA

7:00 PM - 9:00 PM
We Care AA

Saturday, March 17, 2018
6:45 AM - 8:00 AM
We Care AA

12:15 PM - 1:00 PM
We Care AA

1:00 PM - 3:15 PM
We Care AA

6:30 PM - 8:30 PM
NA Meeting

Sunday, March 18, 2018
6:45 AM - 8:00 AM
We Care AA

8:00 AM - 9:00 AM
Traditional Worship

9:15 AM - 10:15 AM
Education Hour


Children Sunday School, Youth Education and Adult Bible Study

10:30 AM - 12:00 PM
Band-Led Worship

5:00 PM - 6:00 PM
We Care AA

5:30 PM - 7:30 PM
Kids Connect Easter Party

5:30 PM - 7:30 PM
Pulse: JH&HS Youth Group

Monday, March 19, 2018
6:45 AM - 8:00 AM
We Care AA

11:00 AM - 12:00 PM
OA Meeting

5:30 PM - 9:00 PM
Scouting Night


Scouts and Scout STEM

7:00 PM - 9:00 PM
Board of Directors

Tuesday, March 20, 2018
6:45 AM - 8:00 AM
We Care AA

9:30 AM - 11:30 AM
Women's Bible Study

5:30 PM - 6:30 PM
Body&Soul

7:00 PM - 9:00 PM
Basketball

8:00 PM - 9:00 PM
NA Meeting

Wednesday, March 21, 2018
6:45 AM - 8:00 AM
We Care AA

1:15 PM - 3:00 PM
Eldercare

6:00 PM - 9:00 PM
Basketball

7:00 PM - 8:00 PM
Lent Service

7:00 PM - 8:00 PM
Men's Bible Study

8:00 PM - 9:00 PM
We Care AA

Thursday, March 22, 2018
6:45 AM - 8:00 AM
We Care AA

5:30 PM - 6:30 PM
Body&Soul

7:00 PM - 9:00 PM
Basketball

7:00 PM - 9:00 PM
Worship Team Rehearsal

8:00 PM - 9:00 PM
We Care AA

Friday, March 23, 2018
6:45 AM - 8:00 AM
We Care AA

7:00 PM - 9:00 PM
We Care AA

---
Weekly Devotion
Acts 14:1-7
by Brian Knitter

Maybe it's just me, but I'm beginning to see a pattern: Paul goes to a town; preaches in the synagogue; some believe; those who don't try to have Paul removed or killed; Paul moves on. Couldn't Paul have found a better, less dangerous, way to preach? (read on)
---
For more information about events and activities at Mount Olive, contact the church office
408-262-0506
---
Elders, Ushers, Readers & Communion Assistants
Check the calendar to see when you're scheduled to serve next.
---

The new Scrip program at Mount Olive is a way you can help to fund our ongoing ministry at no additional cost to you. Simply sign up at eScrip.com with the group ID 151761912 and every purchase you make from eScrip merchants will contribute a percentage of your purchase to Mount Olive. Family and friends who live outside our area can participate as well. Orders for scrip can be made in advance using the online order form and can be picked up on Sunday mornings following worship.
---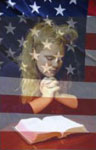 At Mount Olive, we are committed to joining together in prayer for our troops. Visit this page to submit the name, rank and service branch of a relative or friend that you know who is in our military. You can also use this page to see all the people submitted to-date so that you can pray for them.
---